Environmental and Sustainability Practices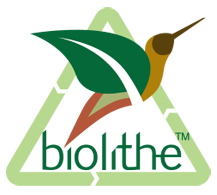 We believe in being good to the Earth and good to each other. Zcann Products are rooted in Hemp – perhaps the most sustainable plant on Earth. We believe in making good products, using the best manufacturing processes while thoughtfully considering our environmental impact.
Zcann products are all packed in recycled, re-usable or recycle-able packaging.
We are the first product line in the world to incorporate Biolithe – www.biolithe.com into all of our product packaging.
The inclusion of biolithe in the packaging process leads to a more environmentally clean post consumer breakdown. The biolithe packaging ingredient provides a 95% reduction in dirty methane & toxic hydrogen produced in bioactive landfills today. Our effort in making this environmental conscious decision increases our contribution to cleaner air, cleaner water and a reduction in our net carbon footprint.
We continue to develop best practices in our product development, distribution and disposal while offer the best hemp-based products in the market today!